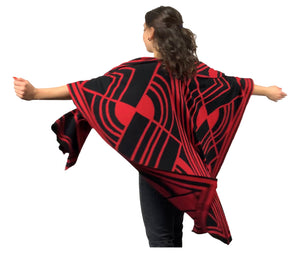 SHARON LONDON
Timeless Vintage Inspired Designs. Luxurious cozy knits made in the Hudson Valley, NY with the finest artisan yarn. 100% long strand Egyptian Cotton. Limited small batch run knits and dresses, all wash and wear for easy care. click on the images below to see each full collection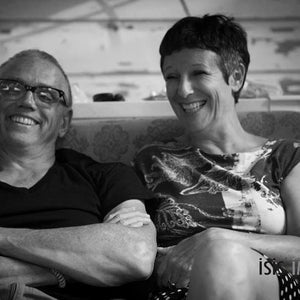 We are grateful to see you here. We are continuing to have fun developing new designs and creating new work in our studios. We hope to see you in person again this year and appreciate and welcome you shopping with us, sharing our work with your friends and family keeping us in business. Much love, Sharon and Carl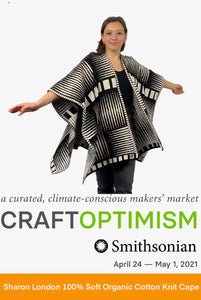 *Latest News* Sharon London has been nominated for Smithsonian CraftOptimism 2021
We are proud and honored to announce that we have been chosen to be one of the 100 artists that have been selected for the "Smithsonian Craft Optimism" 2021 Virtual Show curated by the Smithsonian Women's Commitee.  April 24-May1st. 
"Craft Optimism is a curated online marketplace featuring beautifully made, handcrafted American goods that educate the public about climate change or inspire or model a sustainable response to climate change."
This show will raise funds to benefit the educational programs sponsored by the Smithsonian.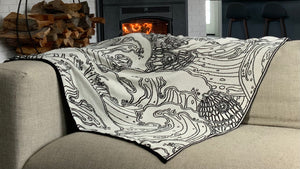 Sustainability
An integral part of their history in recycling and reclaiming fabric continues with our commitment to use sustainably researched fabrics such as organic cotton, viscose and tencel, made from trees and bamboo. Our Knitwear is 100% Egyptian cotton grown in a responsible, sustainable manner and spun in a small artisan mill in Italy. Avoiding the trappings and waste of mass production, Sharon London dresses and knitwear are made individually in small batches and custom made to order. Their hand drawn designs are knitted and sewn in the Hudson Valley, NY in classic simple fits. Sharon and Carl's zero waste studio is powered by the sun. 
Inspiration
---
We were chosen as one of Fiber Artists from around the world to be flown to Florence for the unbelievable Pitti Immagine Filati.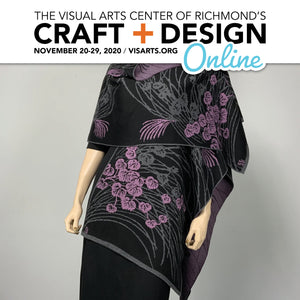 Craft + Design Online at The Visual Arts Center of Richmond's
We are excited to announce we will be participating in the Craft + Design Online Show at the Visual Arts Center in Richmond, Virginia November 20-29th. This will be our first time showing here, we hope you check it out.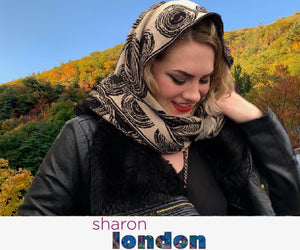 Beautiful Colors
 We are really appreciating being home and able to view this spectacular time of year, making music and art.  In normal times we would be down in Philadelphia at the Rittenhouse Square show by the PA Guild.  They are doing an online show so be sure to check out your favorite artists this weekend.October 16th/17th/18th.  We miss you Philly, one of our favorite cities. www.pacrafts.org/fall-rittenhouse-square-artists  @paguildshow.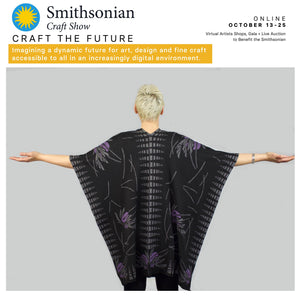 Blossom Cape
The Smithsonian Virtual Craft Show is on from 13th-25th October where you check out this beautifully curated show and find your favorite artists.  Find this beautiful 100% Egyptian Cotton Cape and Buy it Now raising funds for the Smithsonian Institutes Education Programs plus the artists themselves. www.smithsoniancraftshow.org. Our link is https://www.bidsquare.com/auctions/smithsonian-sclm-creative/smithsonian-craft-show-artist-shops---sharon-london-5698/feature
Paradise City Arts Festival Online October 7th-14th, 2020
The Paradise City folks have been incredibly, stand-out supportive to the artists during this year of incredible challenges for us all. They have created a free online Marketplace for the artists that goes directly to our website.
We miss seeing you in person and the fun creative, interactions and experiences we had and will look forward to doing that again. Thank you for shopping with us and all the support you have shown us, we appreciate you. If you can, please support the artists you love at the shows, the link for Paradise City Art Festival  is below.   Follow us on FB and Instagram.  
We appreciate the love.
Sharon and Carl
We are offering you $25 OFF each item over $100 use
CODE: PARADISECITY25
@sharonlondondesigns #sharonlondondesigns 
@paradisecityartsfestivals
https://festivals.paradisecityarts.com/marketplace/fashion-jewelry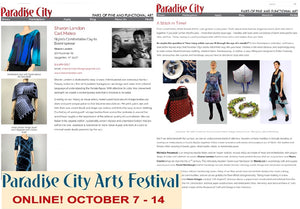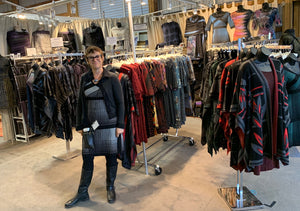 Sharon in our booth @ Paradise City, Northampton